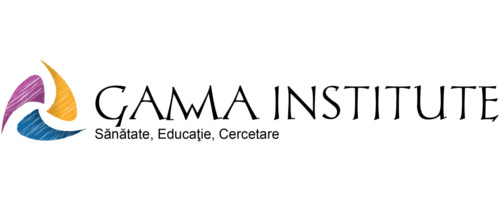 The aim of Institute for Research and Study of Cuantic Consciousness – Gamma Institute is the promovation, development, research and initiative for activities in the field of psychology, psychotherapy and mental health, in particular through training programs, workshops, psychological services and psychological assistance, counseling, psychotherapy and trainig of specialists; also, another aim is to facilitate the cooperation between romanian specialists from the fields mentioned above and other specialists from international area.
Gamma Institute has 3 departments:
Gamma Training – education department, that has 2 training schools – Systemic Training School (acredited by Romanian Psychologists Association) and Self Reconstruction School (personal development for adults). In both schools, each week, participants are experiencing new instruments for personal development and training and aproximative 100 people are enrolled in these training schools.
Gamma Clinic Psychology – health and intervention department. It has Gamma Kids (addressed to kids and parents) and Gamma Family Academy (psycholgical and personald evelopment services for entire family). In this department, there are available different psychological services, in individual sessions, couple, family or group sessions and workshops on interesting topics. Each year, this department has at least one free project, with activities offered to interested people.
Gamma Projects & Research is the department that develops european projects and research in the field of psychology, with the aim to promote self awareness and to promote the benefits of mental state on the individual and familial life quality. Also, through this department, we make mobilities and good practices exchange for psychotherapists and students from the training school in systemic psychotherapy.
Address
Iași, Sos. Nicolina, no.1, bl. 928B, sc. A, et. 1, ap. 1
Telephone
+40 741 093 131
Contact person
Diana Laura Ciubotaru Raluca Ferchiu
Website and social networks